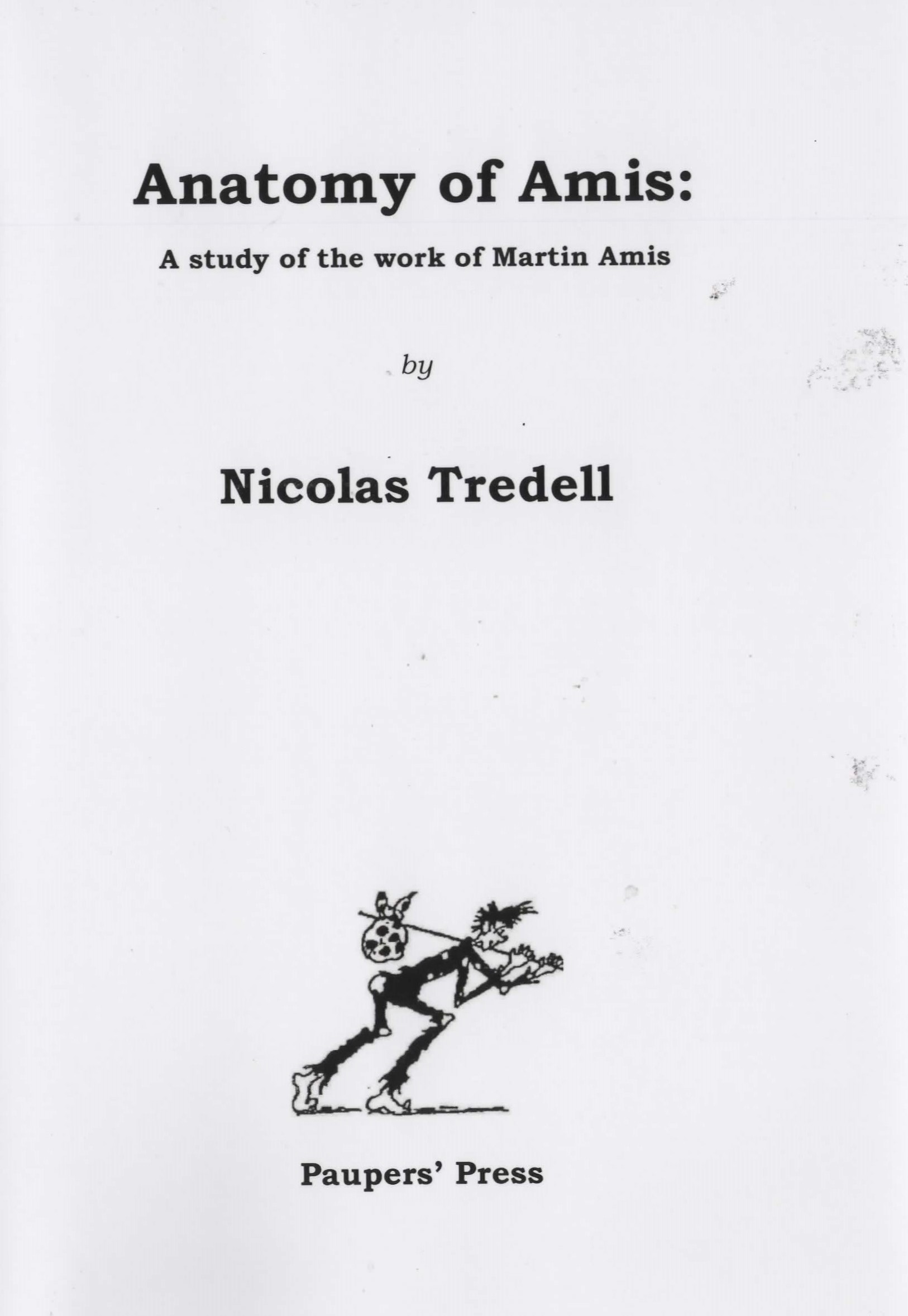 Anatomy of Amis: A Study of the Work of Martin Amis
Paupers' Press, 2017
Anatomy of Amis offers the fullest account yet of the oeuvre of Martin Amis, covering his novels, short stories and nonfiction. It aims to provide a thoughtful and thorough exploration and assessment of an body of work that has greatly enriched contemporary Anglophone literature and cultural life but that has also provoked much controversy.
'
Novels to Some Purpose: The Fiction of Colin Wilson
Colin Wilson Studies #25
Paupers' Press, 2015
'[T]he most authoritative and detailed assessment of Wilson's fiction to date'
Colin Stanley, Colin Wilson, the First Fifty Years: An Existential Bibliography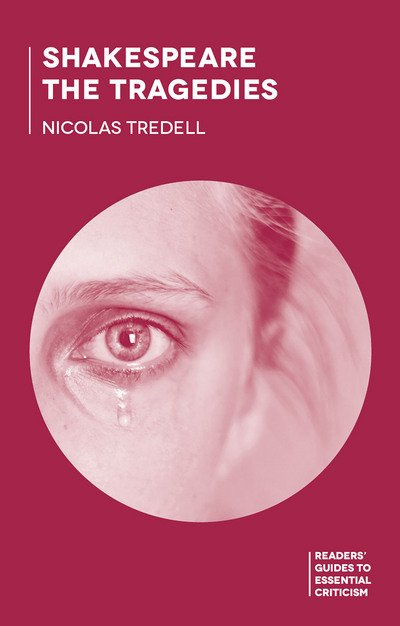 Shakespeare - The Tragedies: A Reader's Guide to Essential Criticism

Palgrave Macmillan, 2014




'A valuable addition to surveys of Shakespeare criticism through the ages'


Dr Jill P. Ingram, Associate Professor, Ohio University, USA






Charles Dickens: David Copperfield / Great Expectations

Analysing Texts series

Palgrave Macmillan, 2013
'an excellent addition to Palgrave's Analysing Texts series [...] as a concise guide to these novels, and their author, this would take some beating'
'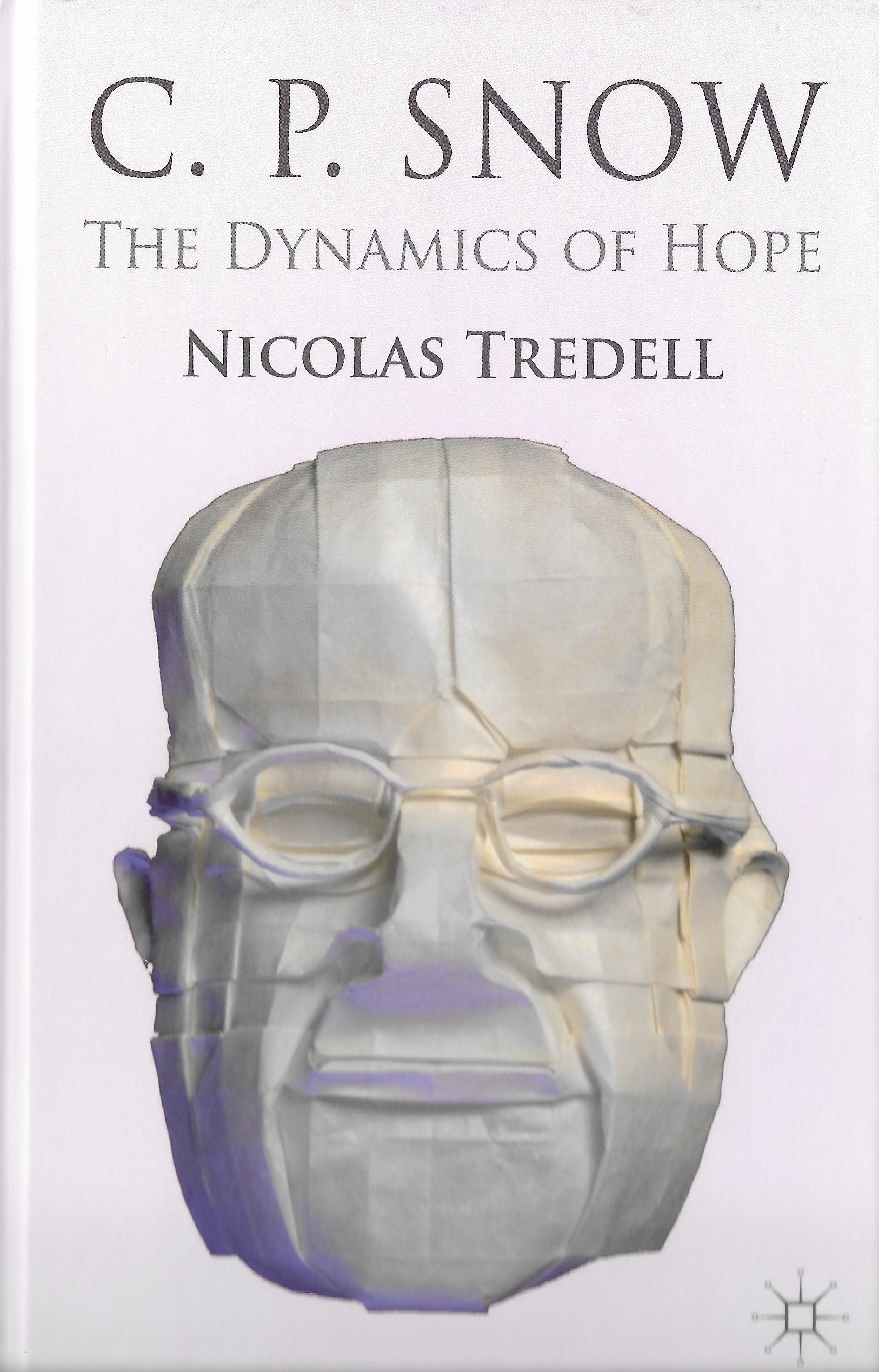 C. P. Snow: The Dynamics of Hope
Palgrave Macmillan, 2012
'The strengths of this work are its completeness in dealing with Snow's work and the research done on the original reviews of the fiction. Accessible across academic disciplines, this could become the general introduction to Snow for the next academic generation'

Dr Terrance L. Lewis, Associate Professor, History/Social Sciences, Winston-Salem University, USA

'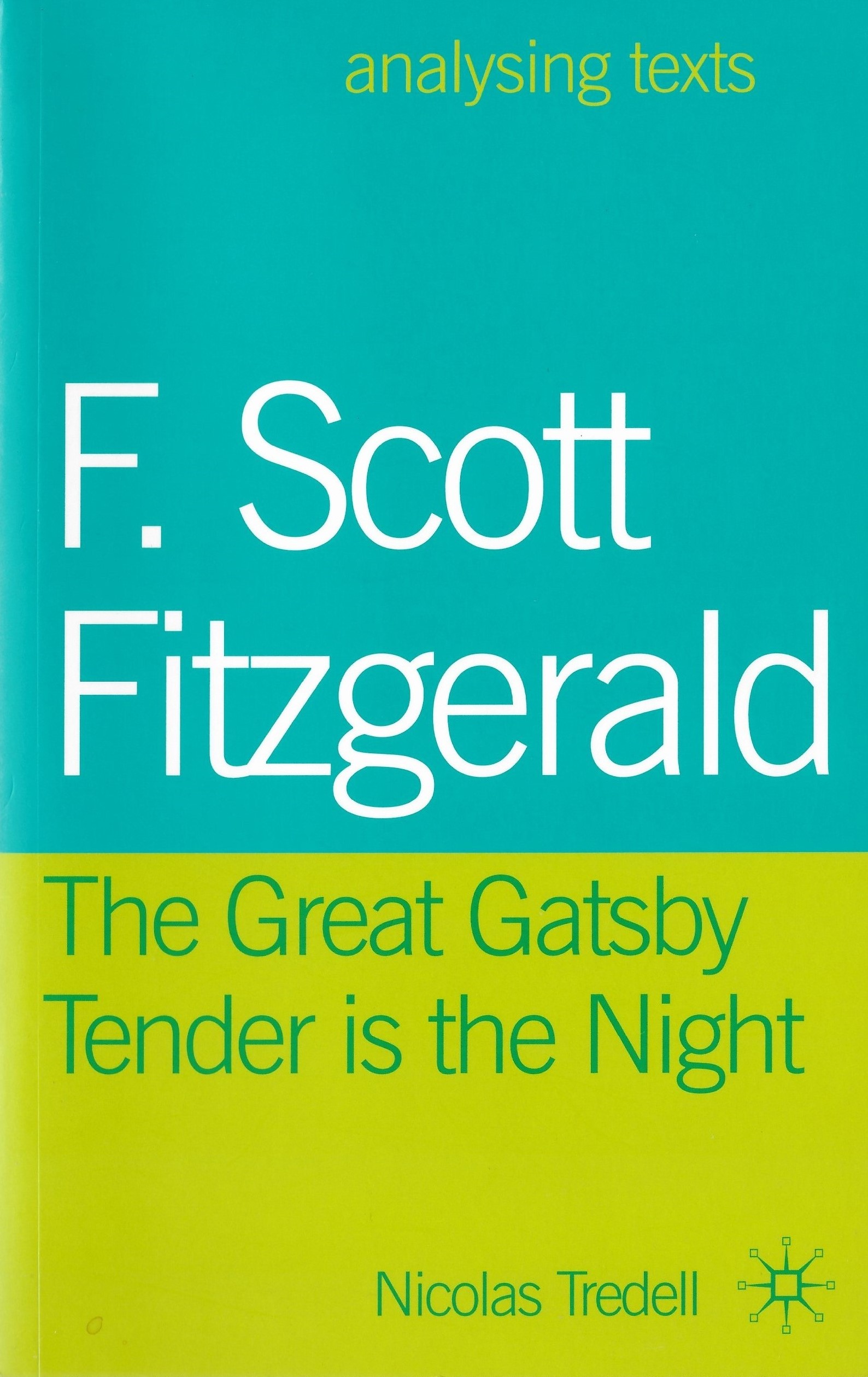 F. Scott Fitzgerald: The Great Gatsby / Tender is the Night
Analysing Texts series
Palgrave Macmillan, 2011
'a rare critical look at two of F. Scott Fitzgerald's most important texts, side by side. While the two novels have often been interpreted, rarely are they read in tandem, as this study does. Insightful, intelligent and thought-provoking, this study provides fascinating contexts within which new dimensions of both novels are brought to the fore, in light of each other'

Professor Stephanie A. Smith, University of Florida, USA
'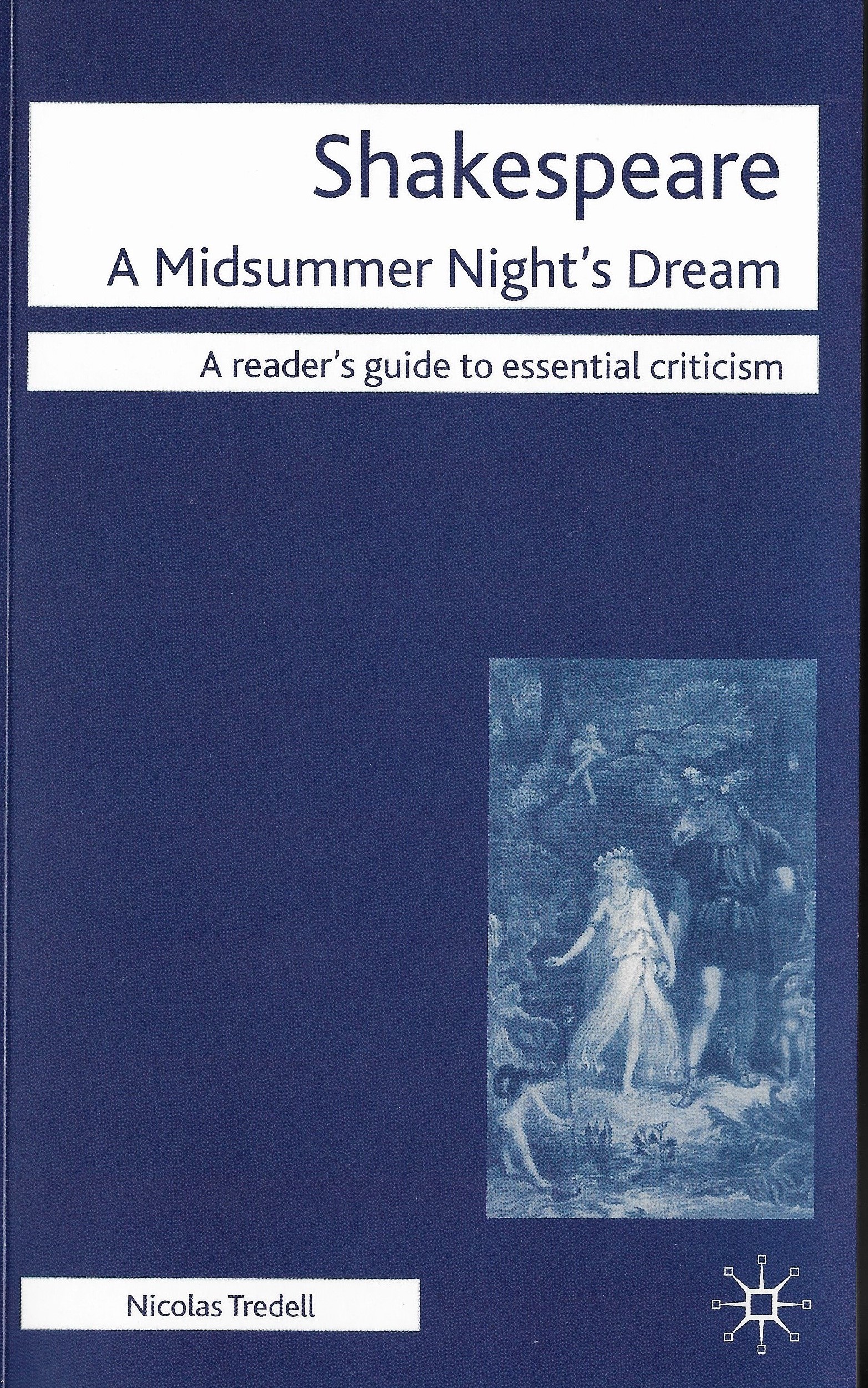 Shakespeare: A Midsummer Night's Dream: A Reader's Guide to Essential Criticism

Palgrave Macmillan, 2010
'always helpful and balanced [...] provides overall a very good grounding in criticism of the play'
Dr Nick Potter, Swansea Metropolitan University, UK
'a comprehensive account of the full range of criticism'

John Haddon, The Use of English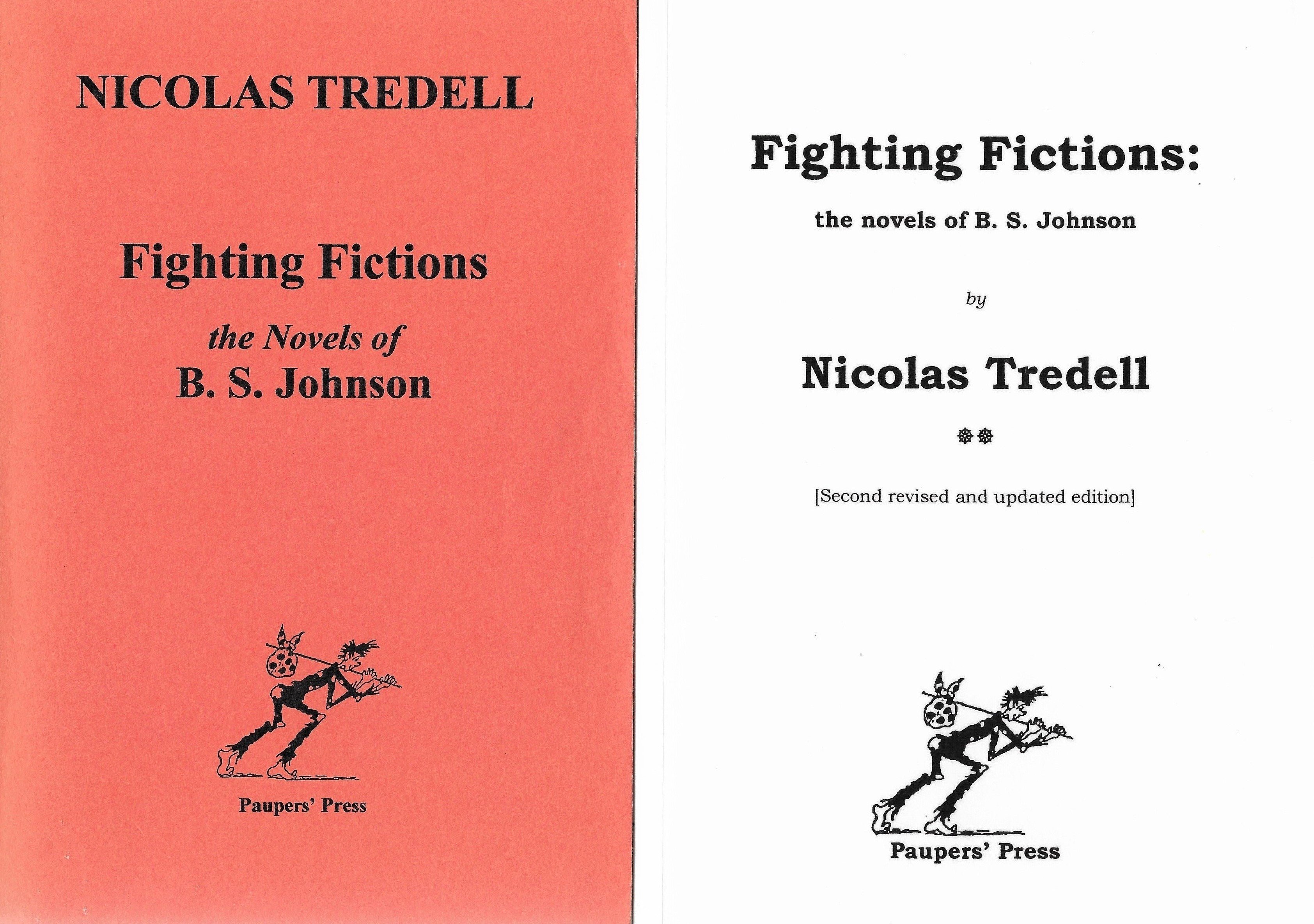 Fighting Fictions: The Novels of B. S. Johnson
Paupers' Press 2000, 2010 (2nd revised and updated edition)


'very well-informed […] If a reappraisal [of Johnson] was called for, Tredell showed how it could be done'
Sir Frank Kermode, London Review of Books
'A concise and readable introduction'
Jonathan Coe, Like a Fiery Elephant: The Story of B. S. Johnson
'Tredell's strength is in continually returning to the questions posed by Johnson's "open, broken, unfinished" novels and their various challenges to literary convention and the political status quo'
Dr Glyn White, Re-reading B. S. Johnson
'a key text [...] this important turning-point in Johnson studies'

'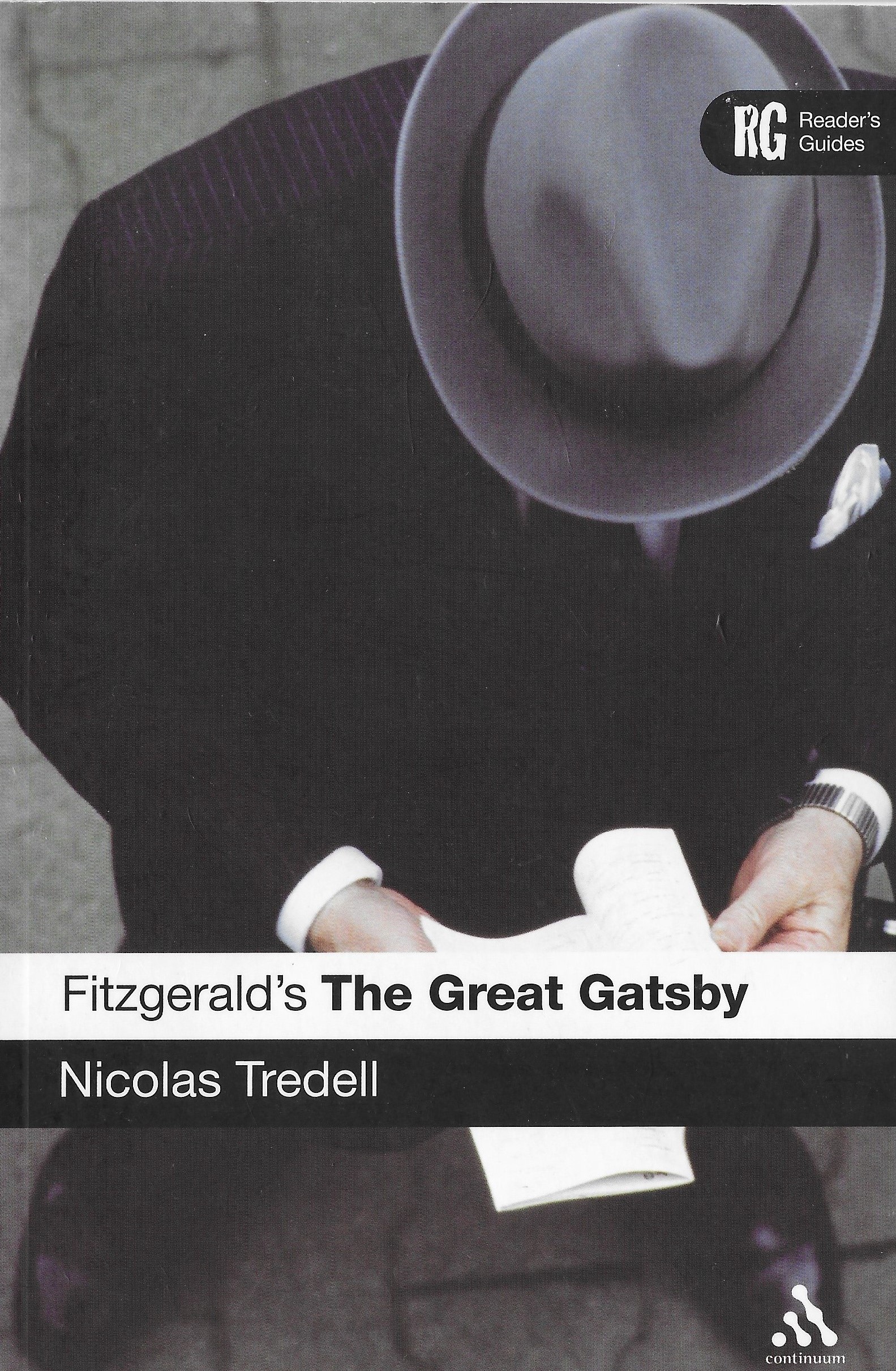 The Great Gatsby: A Reader's Guide
Continuum, 2007
'an excellent starting point for advanced readers [...] Excellent discussion points and fresh criticism'
Colleen A. Ruggiero, The English Journal
'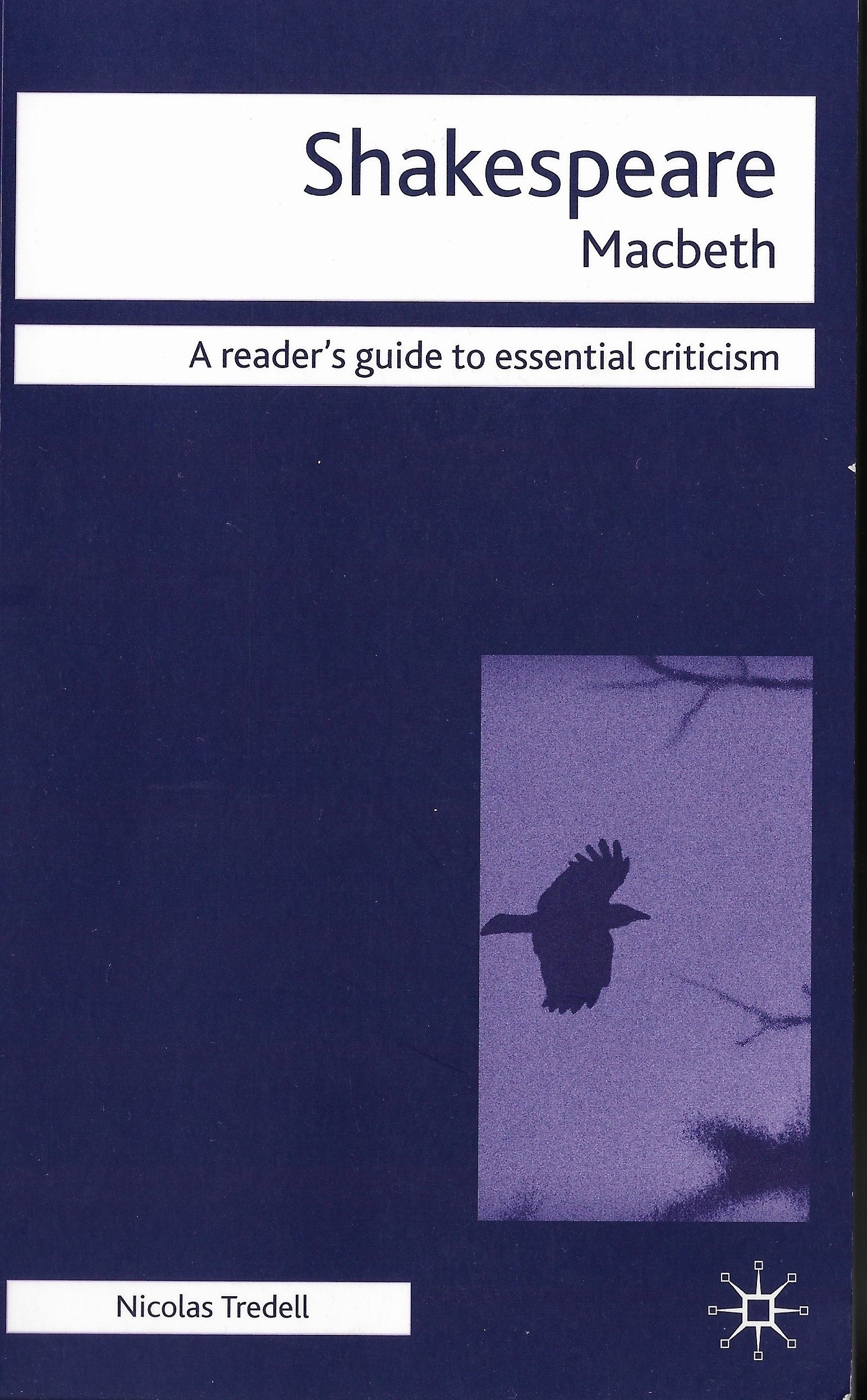 Shakespeare: Macbeth: A Reader's Guide to Essential Criticism
Palgrave Macmillan, 2006
'This Guide both covers the full range of responses to Macbeth and discusses essential criticism in real depth; it gives a sense of the unfolding critical history and of the continuing excitement of thinking about the play'
Nick Potter, Swansea Institute, UK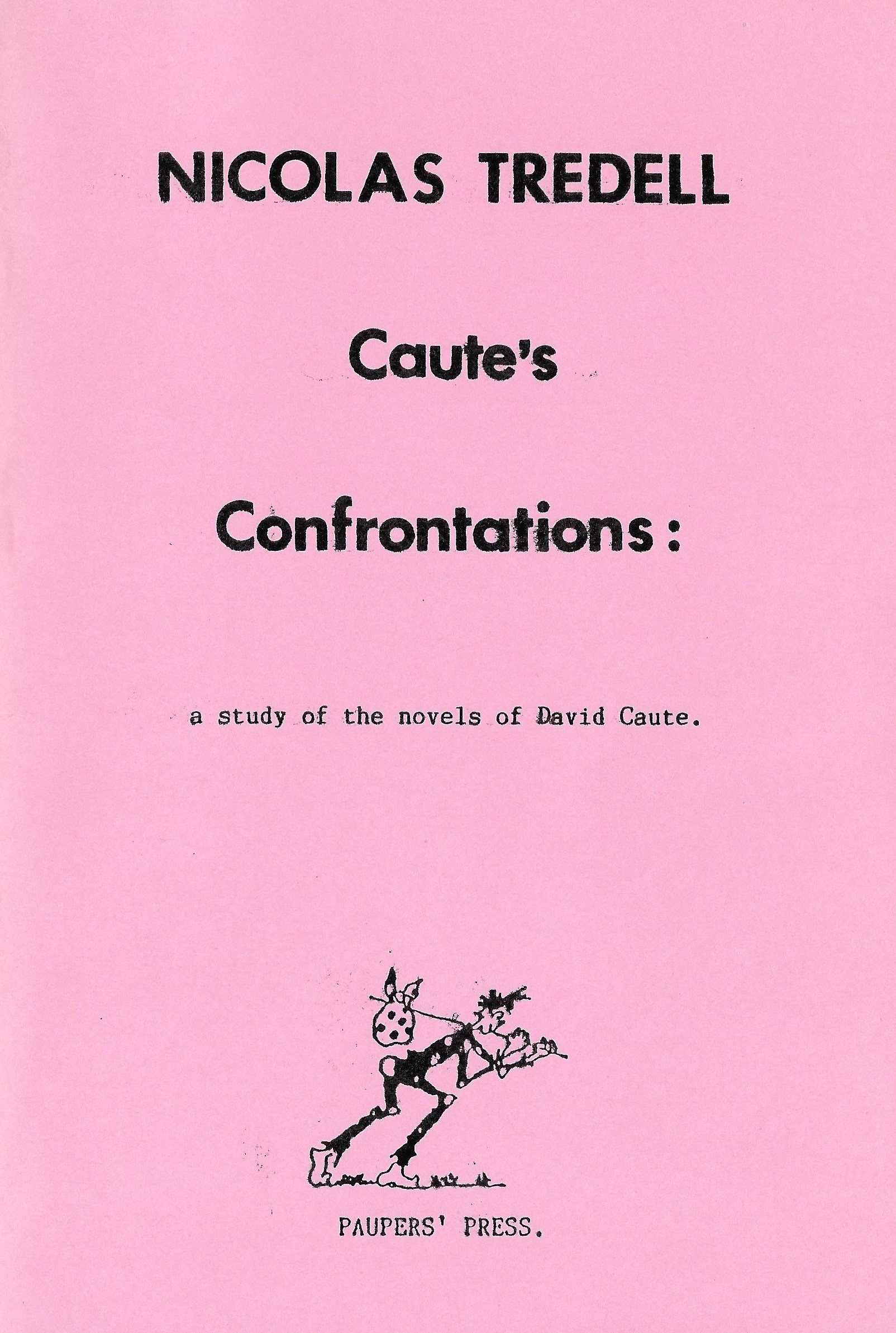 Caute's Confrontations: A Study of the Novels of David Caute
Paupers' Press, 1994
This is the only full-length study of the novels of a remarkable writer whose fiction is notable for its vivid political engagements and bold structural experiments. "If English fiction and criticism want to meet the political, cultural and aesthetic challenges of today's world, they can learn from Caute's confrontations"

'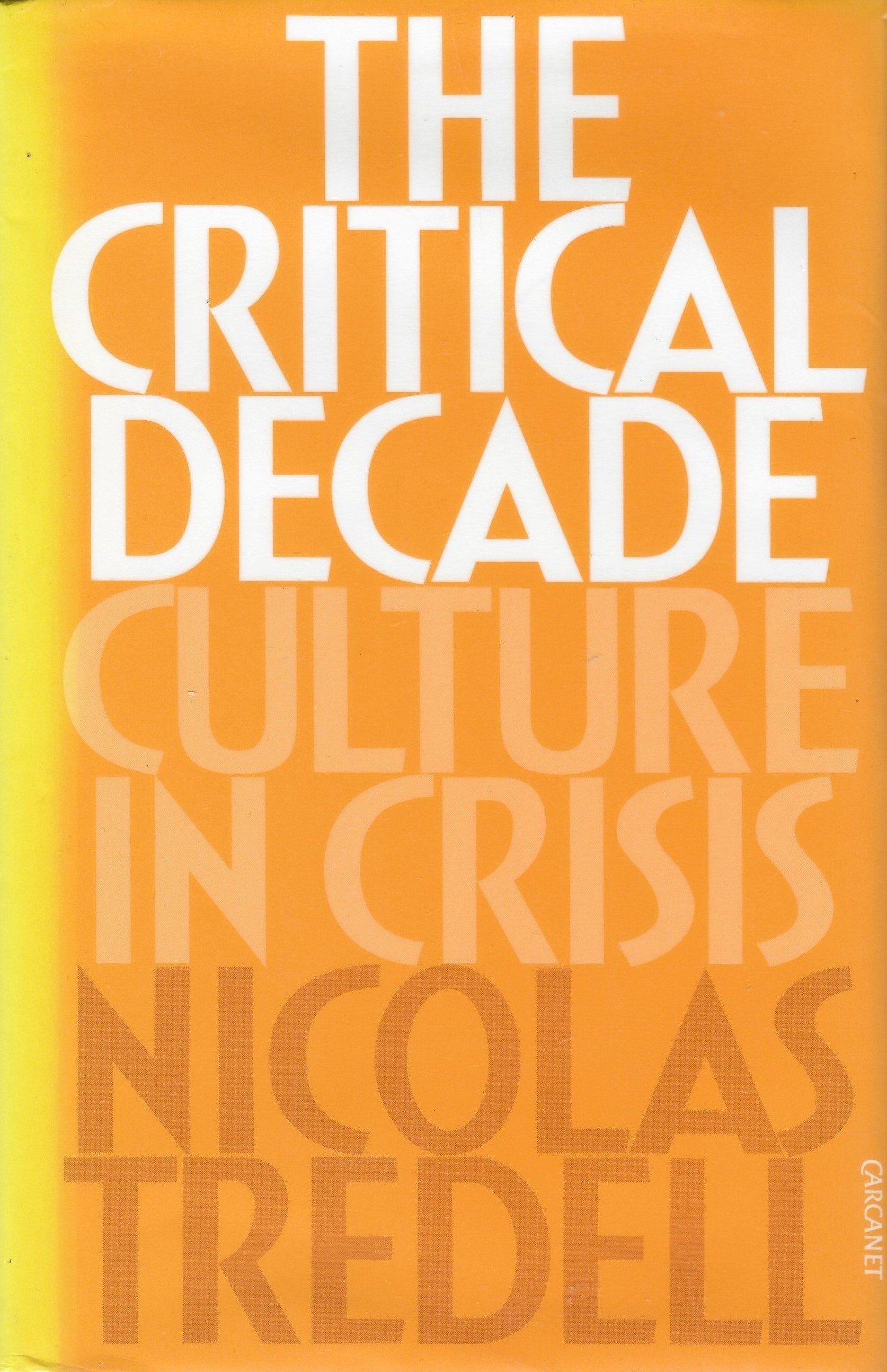 The Critical Decade: Culture in Crisis
Carcanet, 1993
'lucid, urbane and witty ... an excellent guide ... [Tredell] has the rare capacity to explain ideas without reducing them by oversimplification. He shows an admirable intellectual generosity but writes sharply when his subjects require it'
Bernard Bergonzi, The Tablet


'Taken together [with Conversations with Critics], these two volumes constitute an important charting of the English literature academy's long years of civil war'
Mark Ford, Times Literary Supplement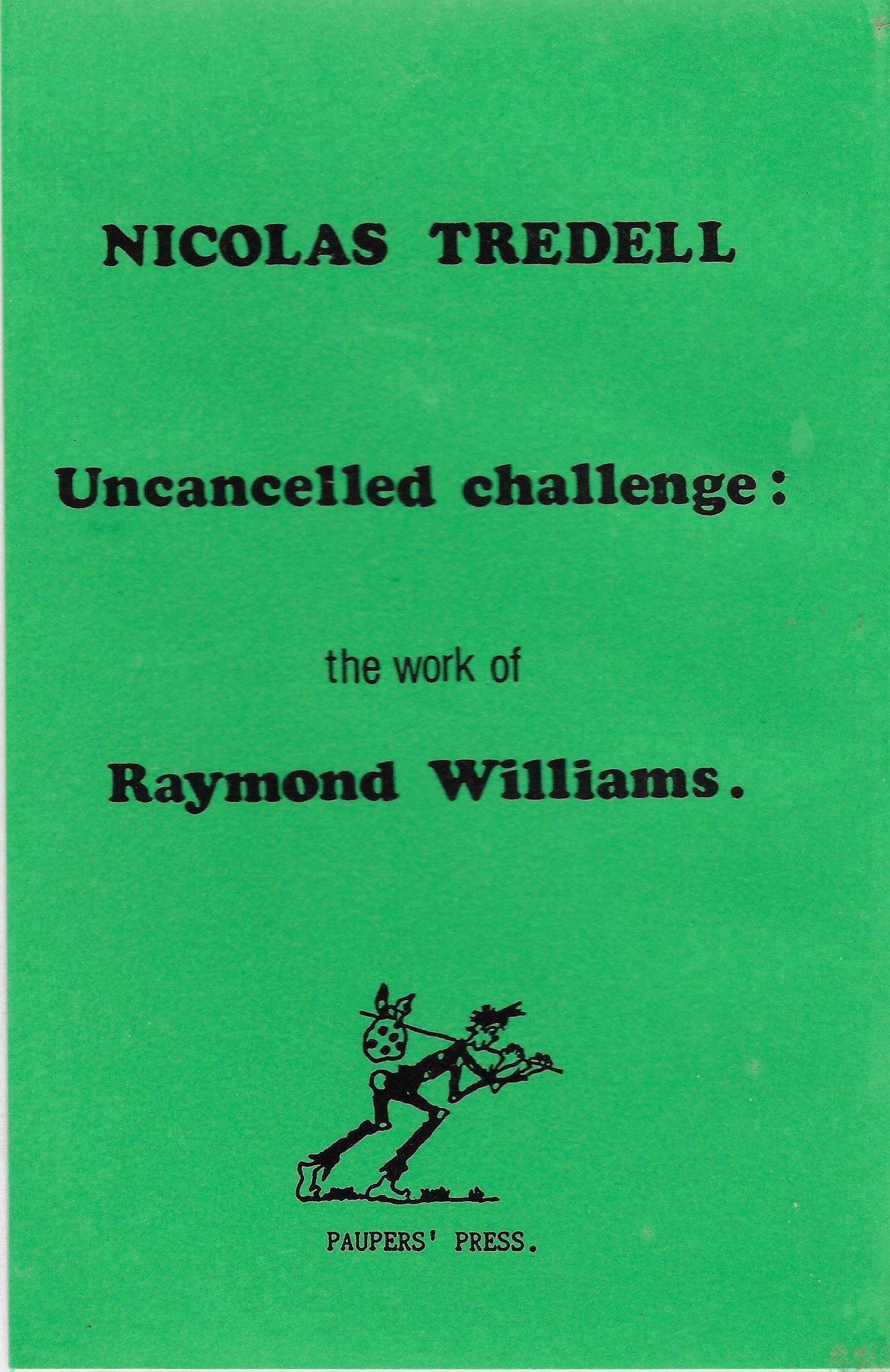 Uncancelled Challenge: The Work of Raymond Williams
Paupers' Press. 1990

This book outlines Williams's career, discusses his major writings from Reading and Criticism to People of the Black Mountains and explores the possibilities and problems which his "uncancelled challenge" still presents. Williams's work constitutes 'a sustained attempt to integrate personal experience, cultural, social and politicaly analysis, literary criticism and theory, fiction and drama, and socialist commitment into an ongoing practice that sought both to interpret and change the world'.
'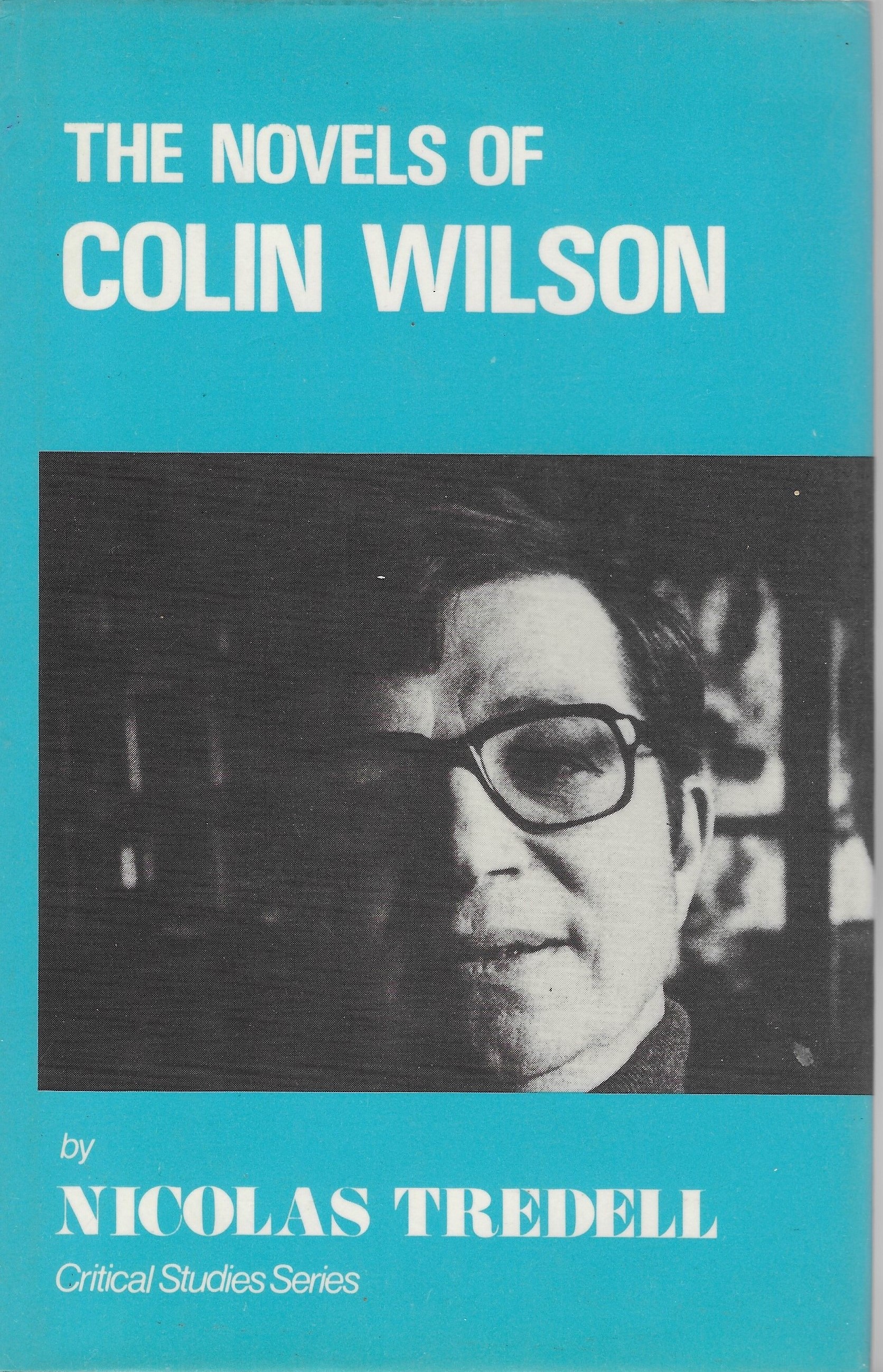 The Novels of Colin Wilson
Critical Studies series
Vision Press, 1982
'an excellent place to begin reading about one of Britain's more idiosyncratic writers'

John V. Knapp, Modern Fiction Studies


'usefully explores the relationship to Shaw and Wells, the popular elements in the novels, and the quality of Wilson's existentialism'
Year's Work in English Studies