Tredellian Press is a small nonprofit publisher, founded and directed by Nicolas and Angela Tredell, which focuses on fiction, drama, poetry, and literary and cultural criticism
Each Tredellian Press publication costs £5 plus £2.80 postage.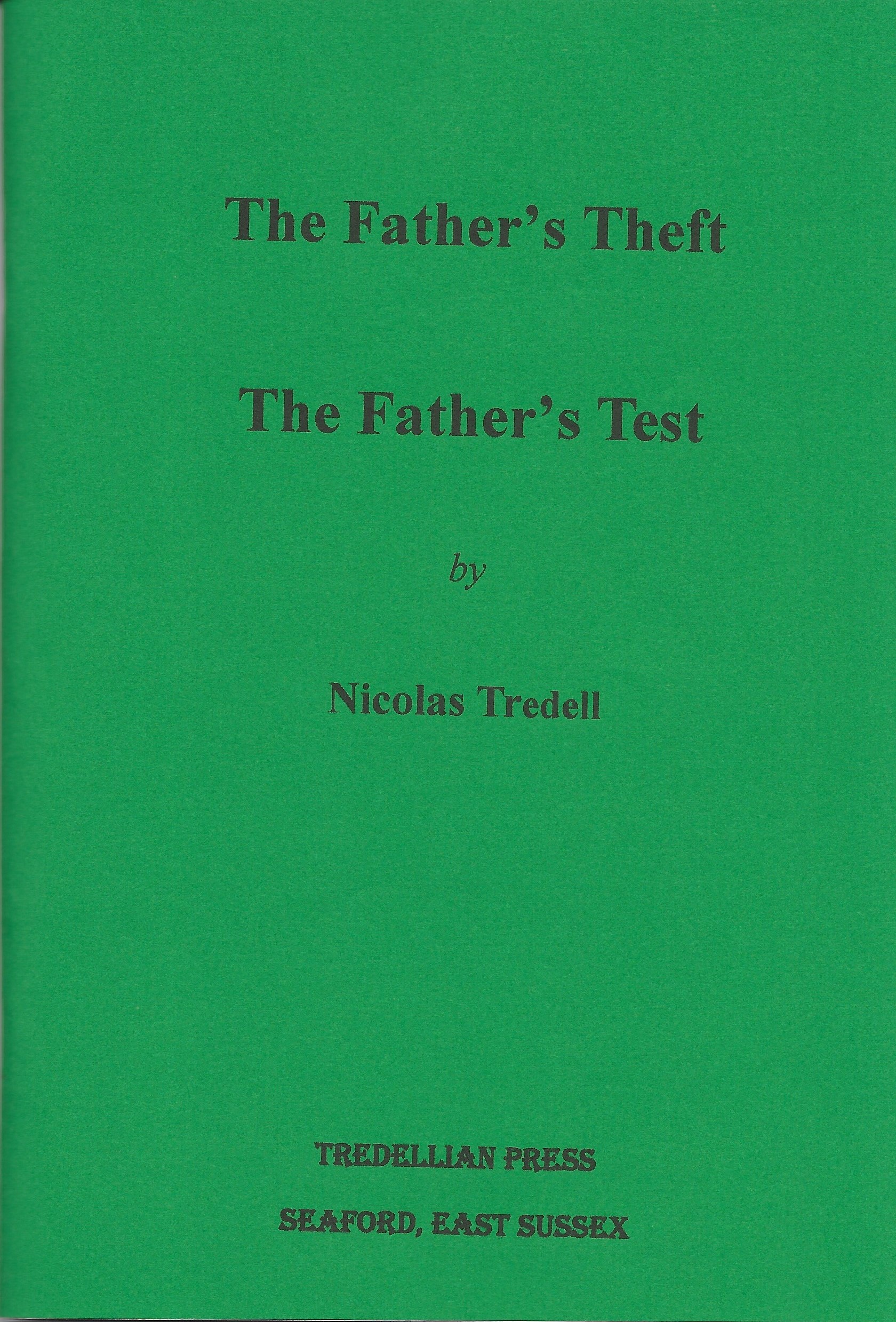 The Father's Theft / The Father's Test

Nicolas Tredell
In these two tales, an historian recalls the stories behind two stories by his father, a would-be writer. The first relates the father's appropriation of a story originally written by his second son, the narrator of the tale. The second recounts a key event concerning his first son that the father aimed to transmute into fiction, comparing and contrasting the narrator's recollections of events with the father's fictional treatment of them.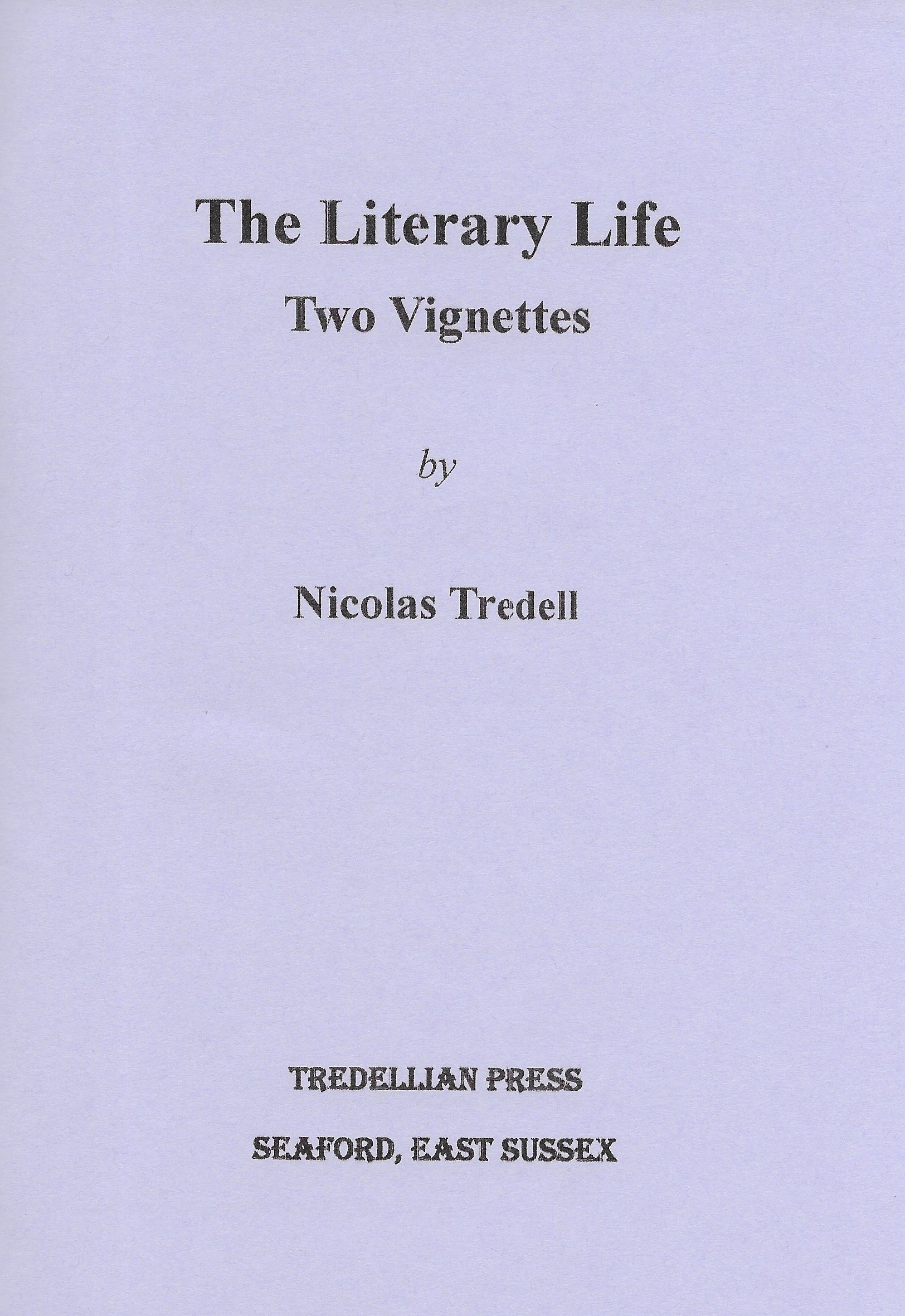 The Literary Life: Two Vignettes

Nicolas Tredell
Comedy and close observation combine in these two vignettes. In the first, 'Initiation Rite', the protagonist loses his virginity as an interviewer with an eminent avant-garde novelist. In the second, "Literati Party', an obscure author attends a gathering of well-known writers and tries to make connections...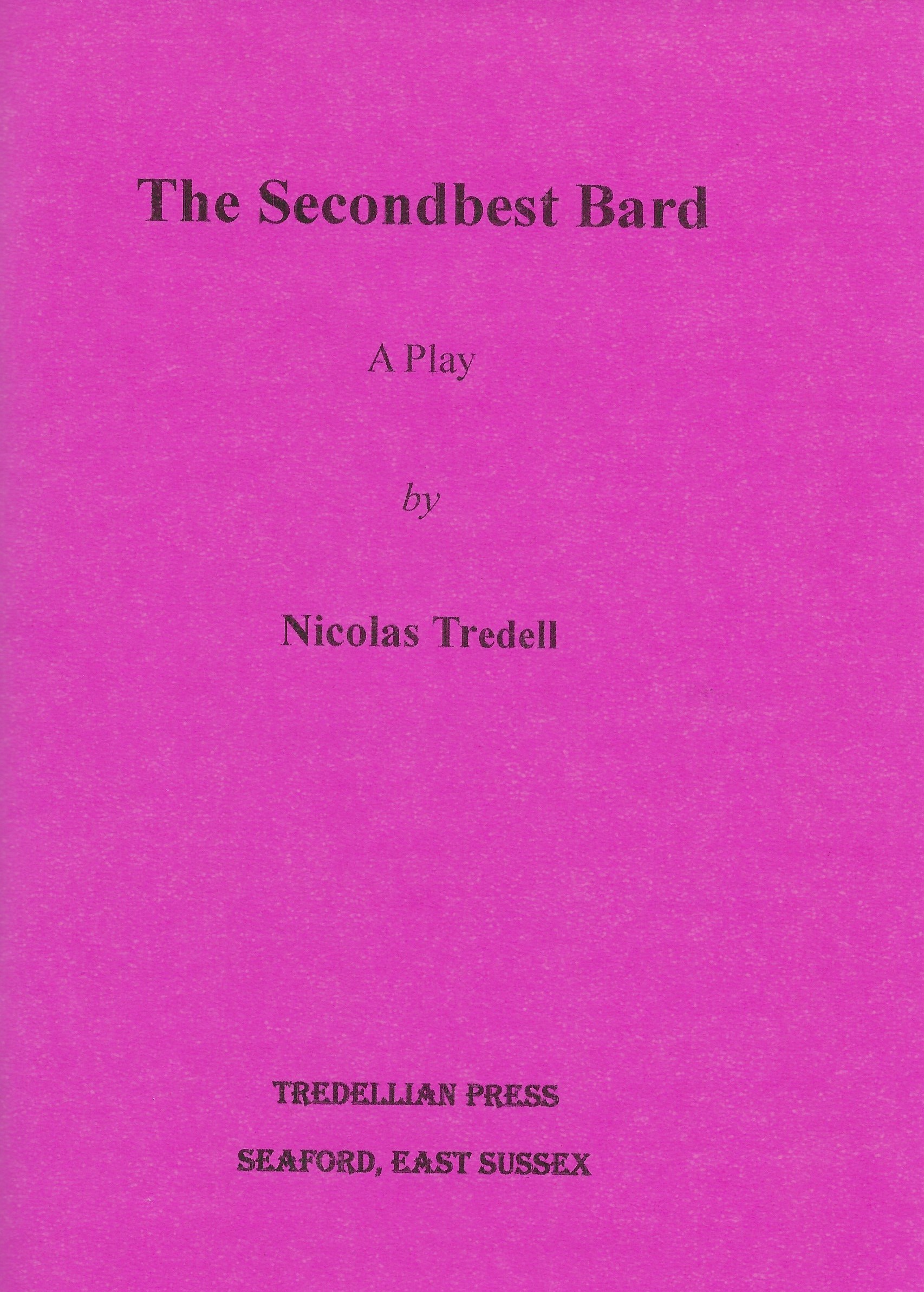 The Secondbest Bard: A Play

Nicolas Tredell
Unbeknown to biographers and literary historians, James Joyce and Samuel Beckett made a subversive pilgrimage to Stratford-upon-Avon in late Spring 1937. This play offers key scenes, both comic and cutting, from that visit.
Beefs with Relish: More Verses and Three Short Stories

W. Tredell
This includes more poems from Walter Tredell, author of the previous Tredellian Press publication Beefs of an Old Burgher: Satirical and Sentimental Verses (see below) and adds the relish of three compelling and sometimes comic short stories: "It's Never Too Late," in which a downtrodden employee rebels against his bosses; "Final Flutter", which concerns an impoverished bank messenger tempted by a gang of thieves; and "Circuit Breaker" which focuses on the plight of the neglected wife of a motor-racing champion who refuses to retire.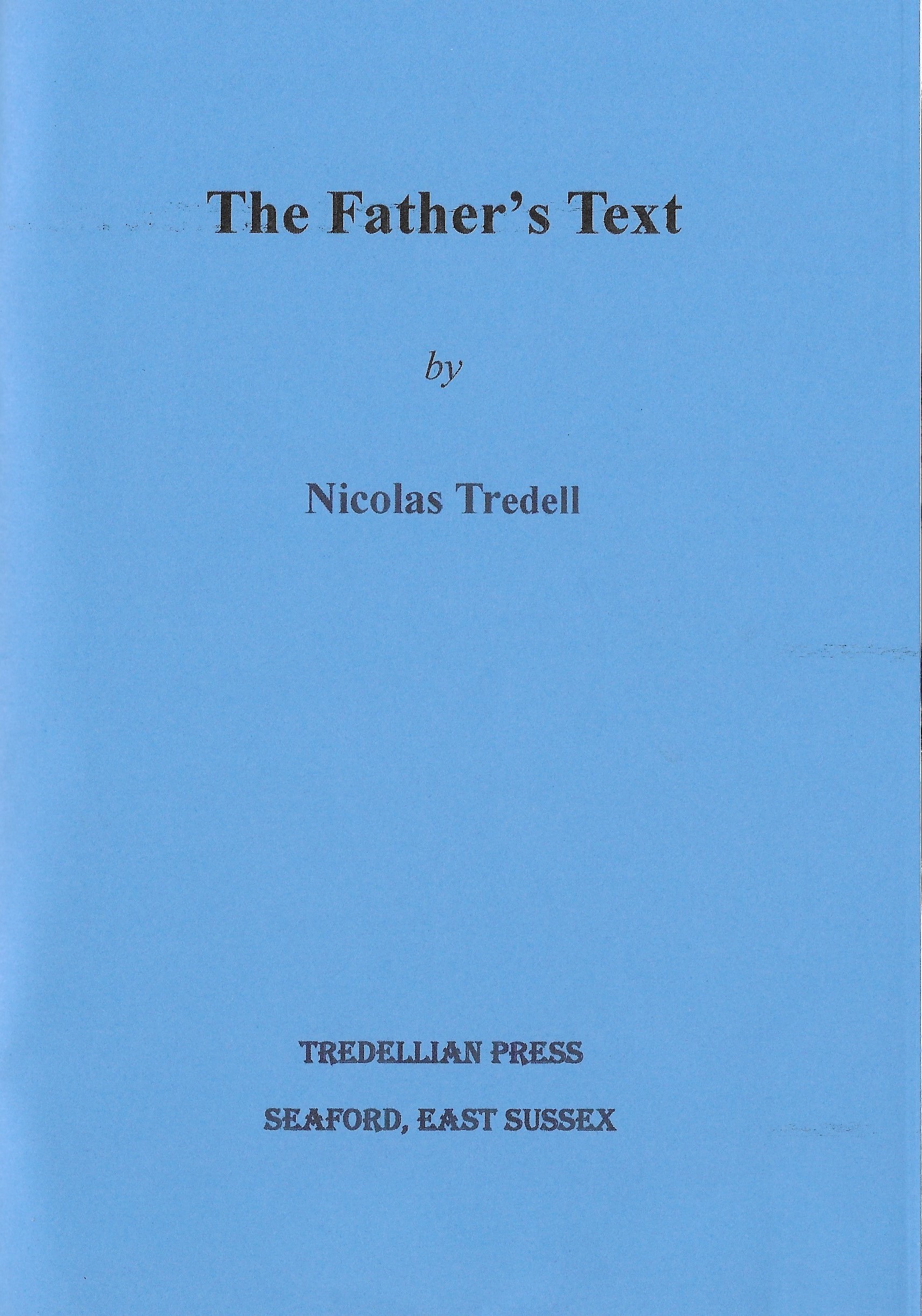 The Father's Text
A Tale by Nicolas Tredell


In a tale that combines pathos and humour, an historian revisits his teenage years and his father's attempts to become a published writer, giving insights into an intriguing personality, a complex relationship, and the travails of the literary life.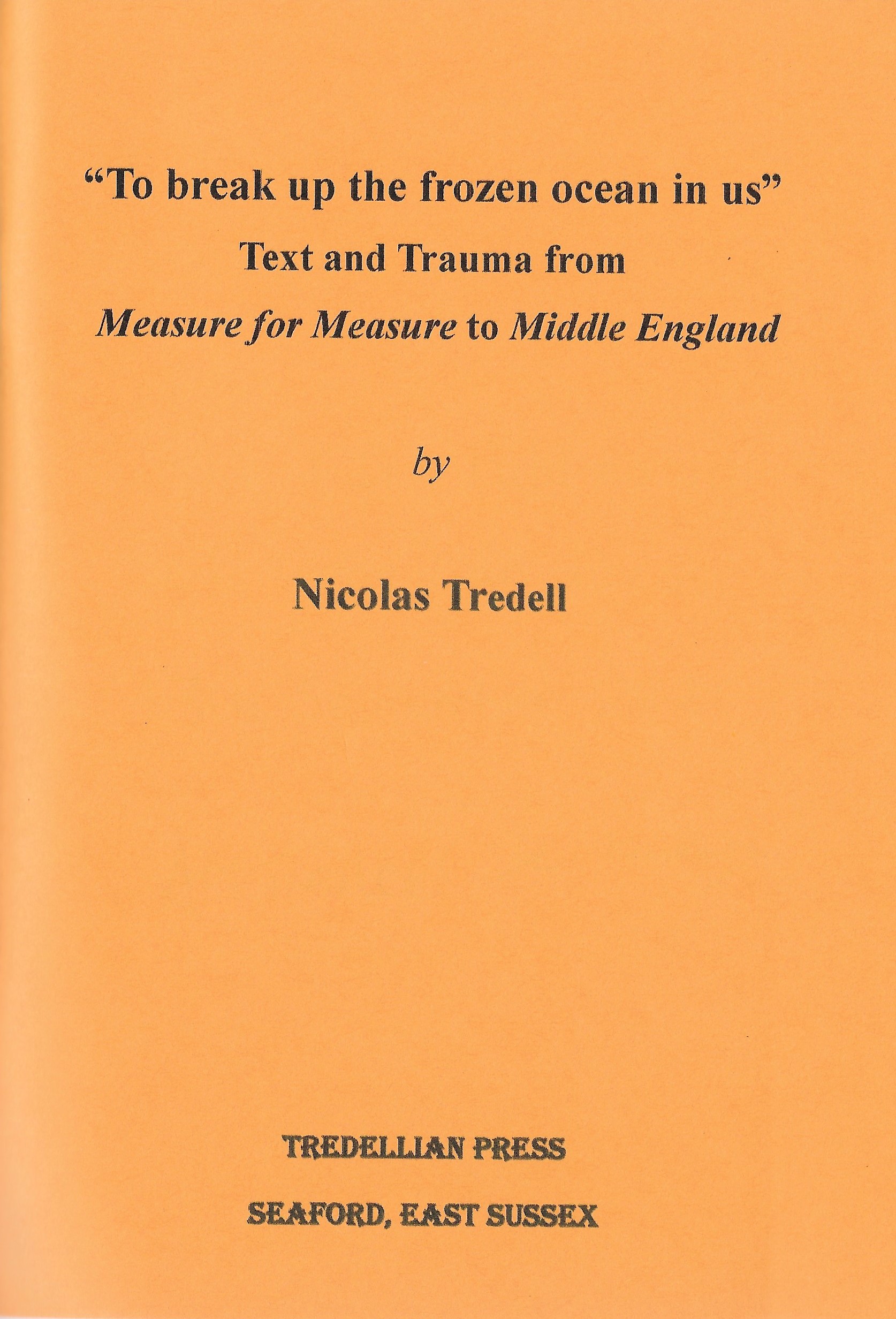 "To break up the frozen ocean in us": Text and Trauma from Measure for Measure to
Middle England
Nicolas Tredell
This keynote lecture, delivered at the 2019 University of Bucharest Conference on 'Trauma, Narrative, Responsibility', explores key issues around tackling personal and collective trauma in writing and teaching, considering issues such as trigger warnings, trauma triage, and quiet trauma, and exploring work by Shakespeare, Lovelace, Marvell, Milton, George Eliot, Tennyson, Woolf, Scott Fitzgerald and Jonathan Coe.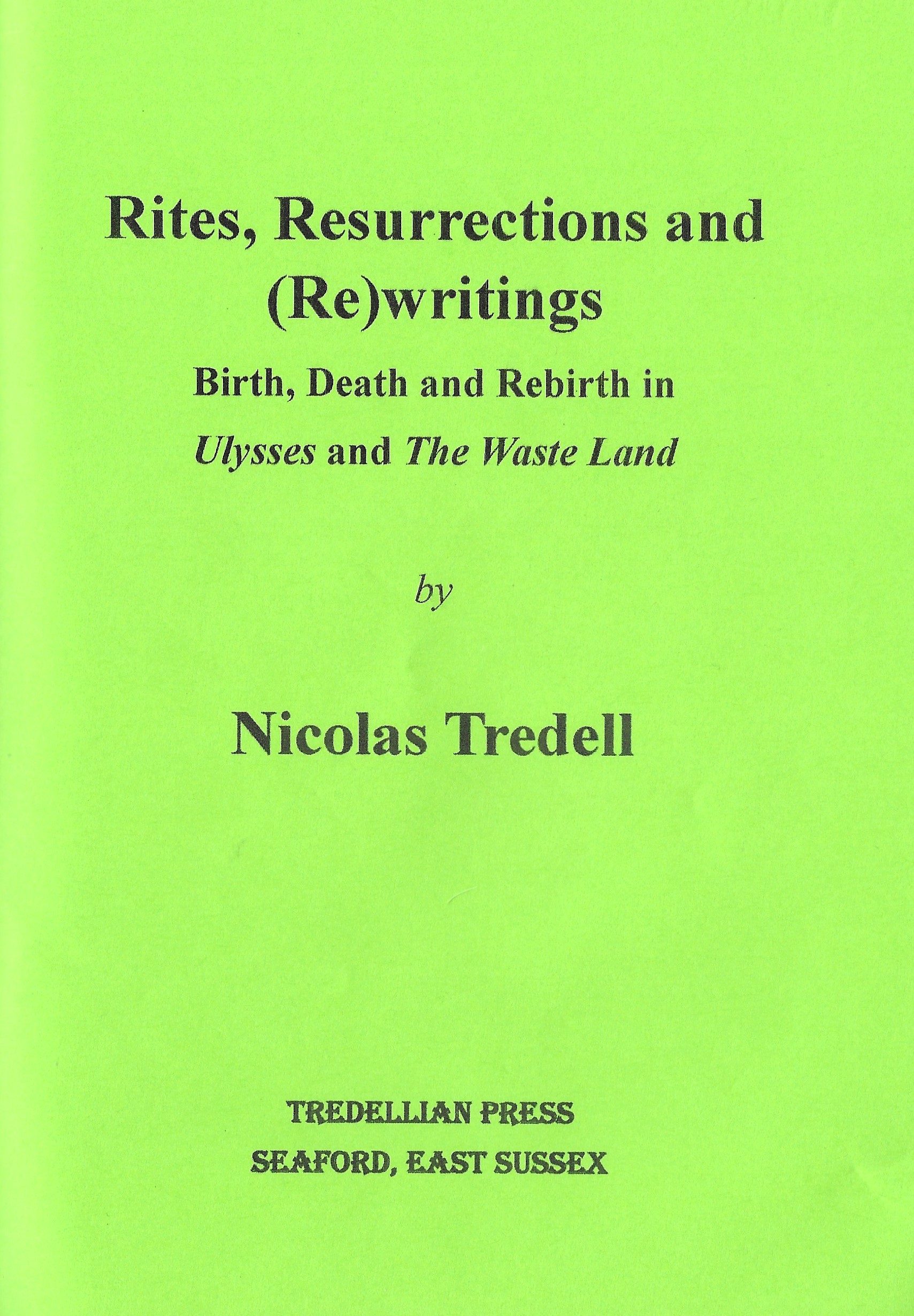 Rites, Resurrections and (Re)Writings: Birth, Death and Rebirth
in Ulysses and The Waste Land
Nicolas Tredell
This keynote lecture, delivered at the 2017 University of Bucharest Conference on 'Birth, Death and Rebirth: (Re)Generation as Text', closely examines these two great Modernist texts by James Joyce and T. S. Eliot in terms of their innovative techniques and their philosophical and existential implications and sets them in their historical, cultural and artistic contexts, drawing on such concepts as Malraux's 'museum without walls' and Freud's 'compulsion to repeat'.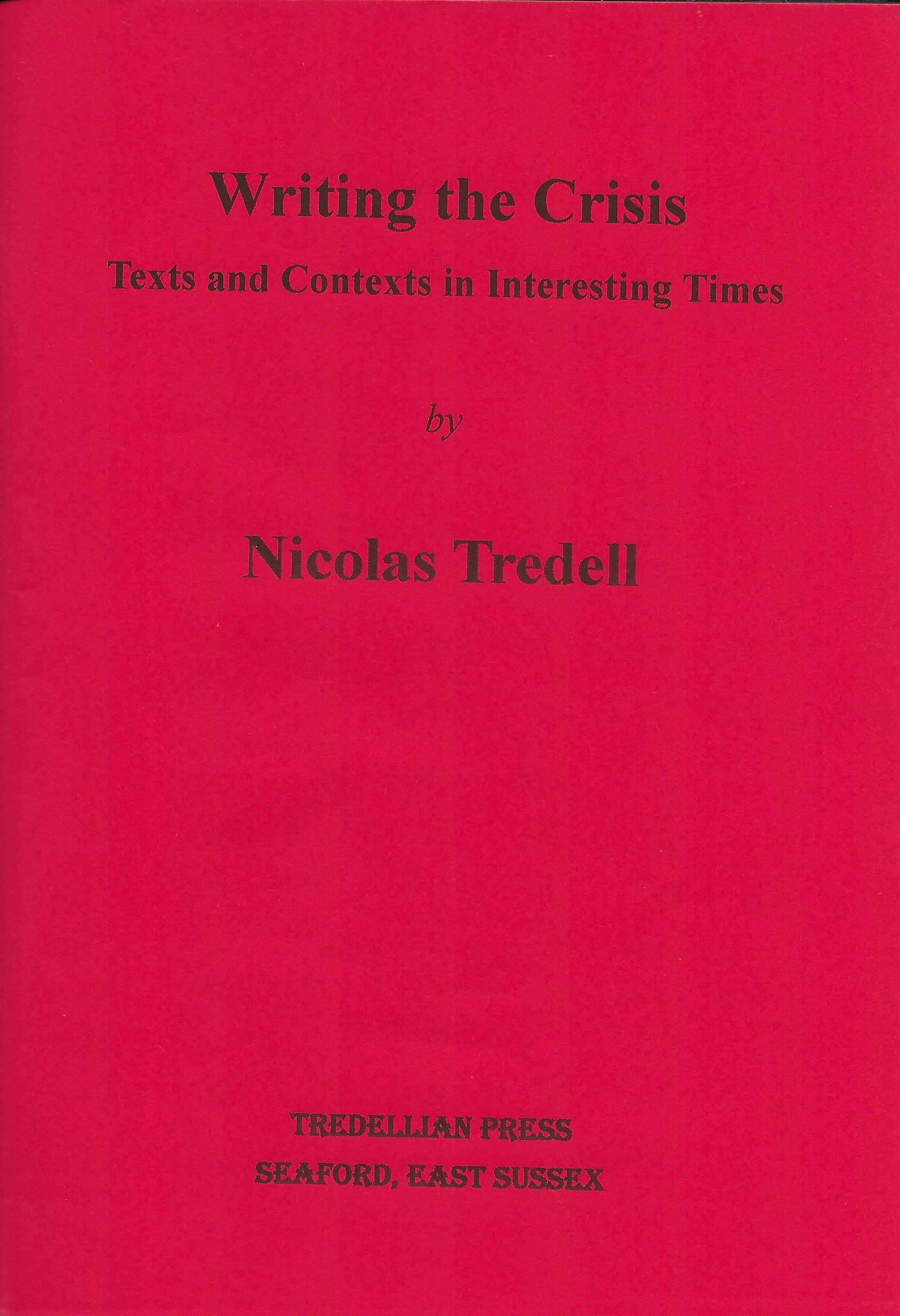 Writing the Crisis: Texts and Contexts in Interesting Times
Nicolas Tredell
Originally a keynote lecture delivered online at the 2021University of Oradea Conference on 'Texts and Contexts in the English Speaking World', this focuses on crisis writing of the past to gain perspective on representations of our current crises, proposing six modes of addressing crisis—the apocalyptic, the analogical, the analytical, the autobiographical, the allegorical and the anticipatory—and exploring texts from the Bible, Shakespeare, Defoe, Wordsworth, Woolf, Empson, Bowen and Lessing. Illustrated.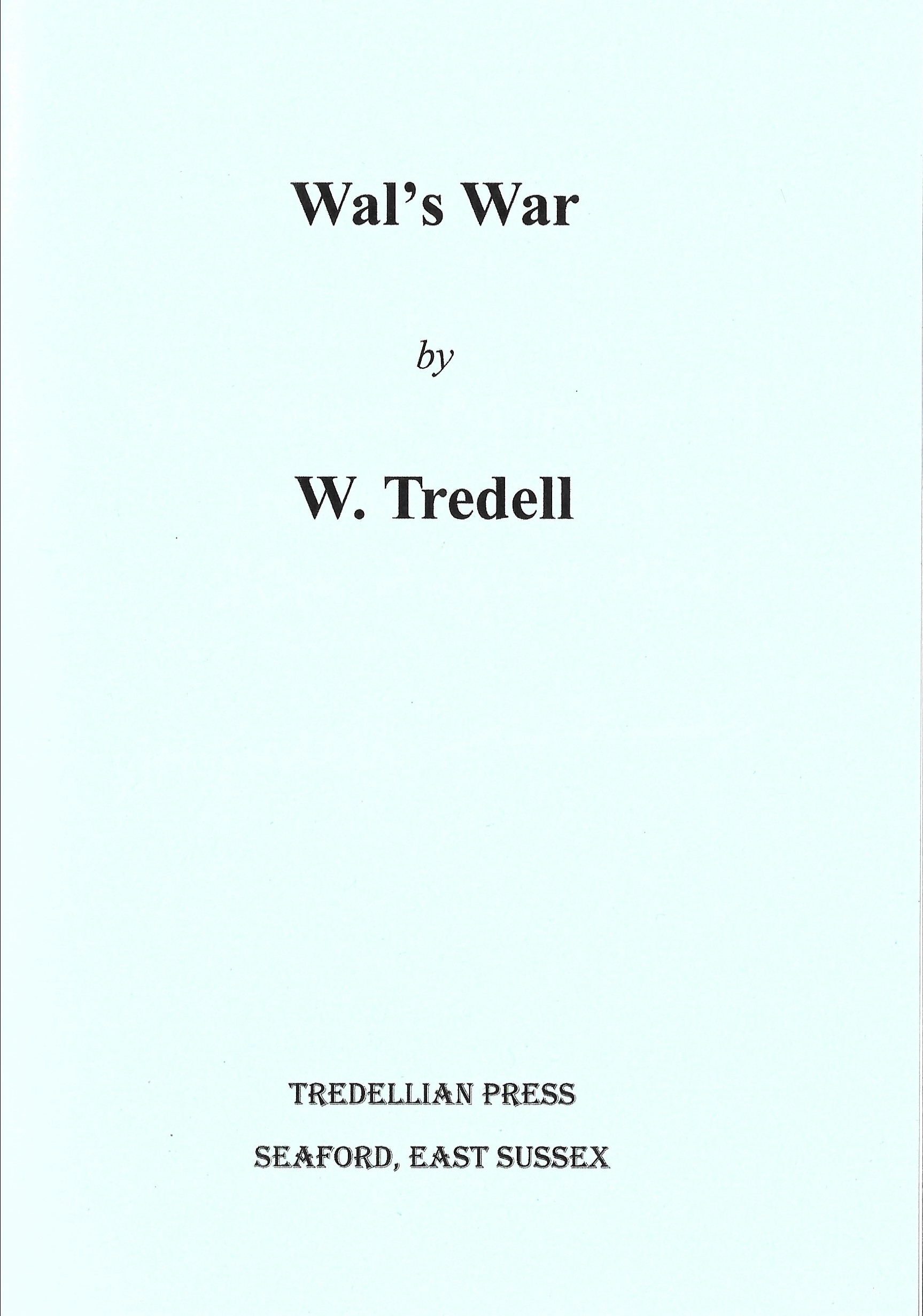 Wal's War: A Memoir

W. Tredell

Walter Tredell served in MI5 and MI6 in World War Two and his postings took him from his native city of Leicester to Freetown in Sierra Leone, across Normandy to liberated Paris after D-Day, and to Antwerp and Hamburg following the German surrender. Wal's War is his lively, funny and insightful memoir of those times and a valuable contribution to the untold history of that conflict.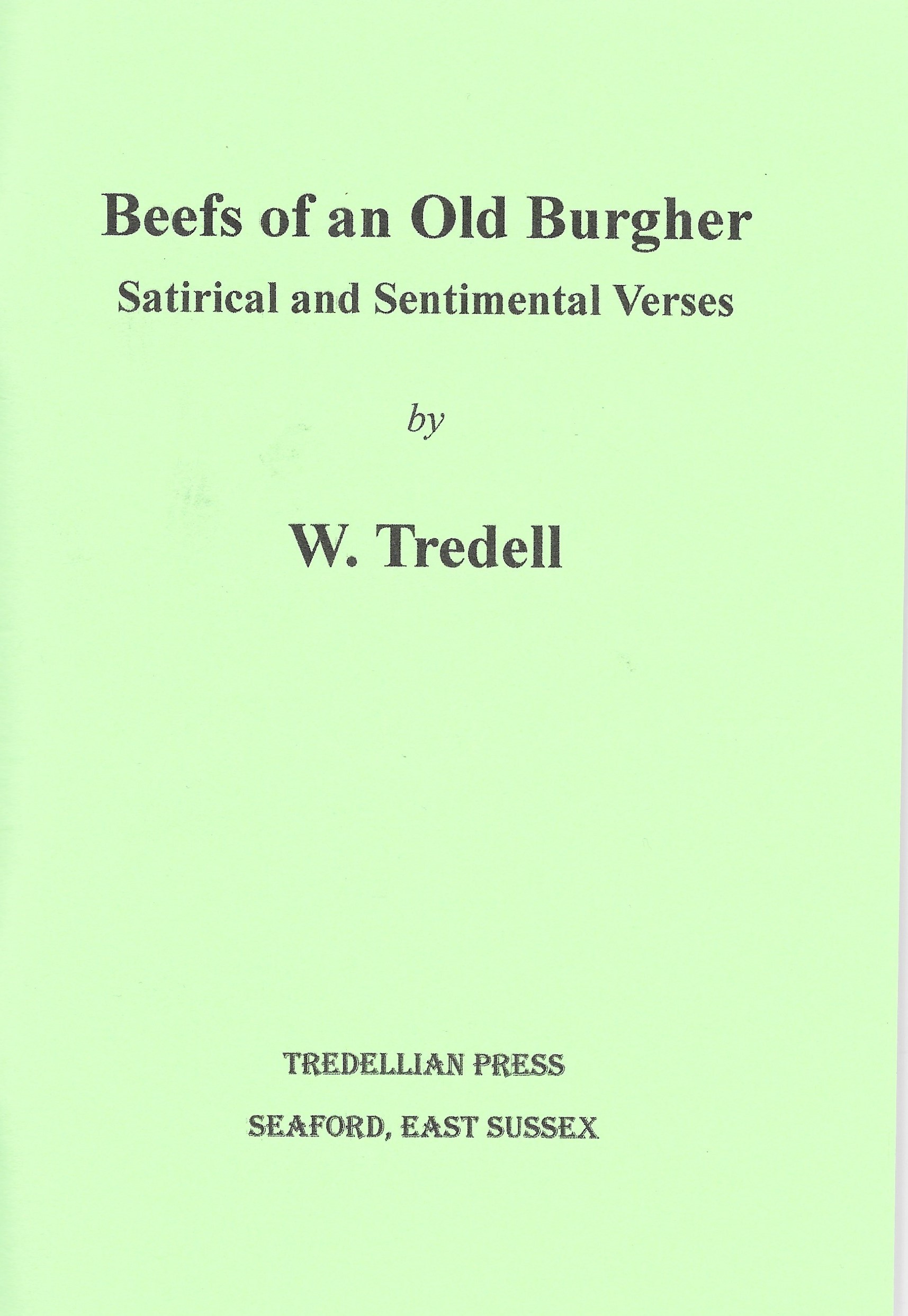 Beefs of an Old Burgher: Satirical and Sentimental Verses
W. Tredell
This collection of 50 poems by Walter Tredell (1913-2007) provides vigorous verse satires on a range of issues, including TV chat shows, diet regimes, quangos, political showbiz, speech codes, keeping up with the Joneses, spycatching and cats, and deeply felt reflections on such topics as childhood, youth and age, depression and euphoria, aspiration and disappointment, the value of the ordinary person, and war and remembrance.